News
"Port of the Future" Lego® exhibit at the Upper Austrian Provincial Exhibition 2021
The Upper Austrian Provincial Exhibition 2021 will take place in Steyr. The exhibition under the title "ARBEIT WOHLSTAND MACHT" includes three locations: Museum Arbeitswelt, Innerberger Stadl and Lamberg Castle. The exhibition opened on 24 April 2021 and will run until 7 November 2021.
In the Innerberger Stadl, the rise of the bourgeoisie is shown and prosperity is thematised. The exhibition in the Innerberger Stadl concludes with a Lego® exhibit by the Logistikum Steyr of the FH OÖ at the Steyr Campus. The Logistikum of the University of Applied Sciences Upper Austria at the Steyr campus is one of the largest research centres on the topic of logistics in the German-speaking region with over 50 employees. The research aims to make logistics sustainable and emission-free - e.g. with automation, supply chain design and the use of inland waterways.
The Lego® exhibit is entitled "Port of the Future" and was designed by DI (FH) Anton Edtmeier together with the REWWay team around Verena Stockhammer and Dr. Lisa-Maria Putz. The Lego® exhibit is related to REWWay and the IW-NET project (Innovation Driven Collaborative European Inland Waterways Transport Network) and was thus funded by viadonau and the European Union.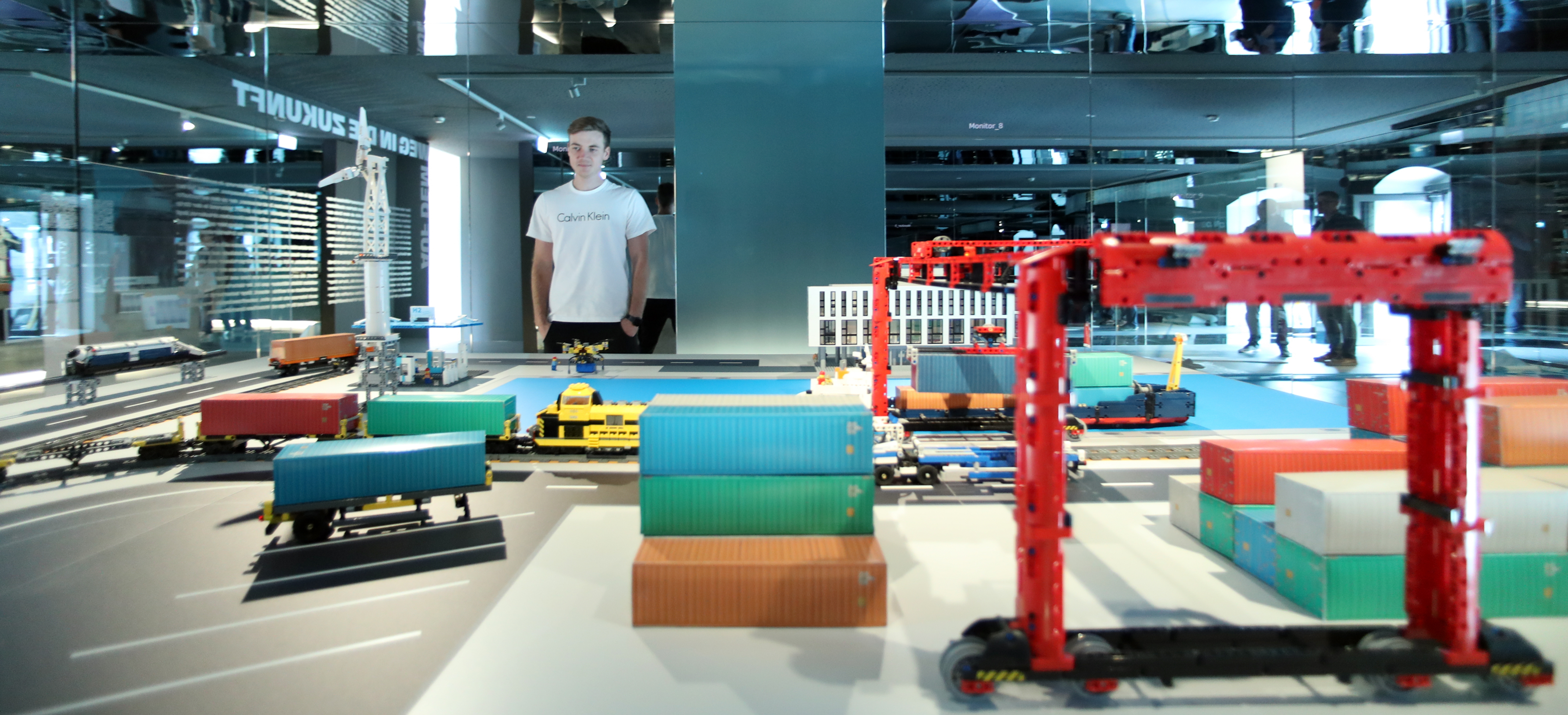 Image: "Port of teh Future"-Lego® exhibit, Source: OÖN/Volker Weihbold
What does the "Port of the Future" exhibit of the Logistikum Steyt show?
The Lego® exhibit shows the automated, emission-free port of the future with optimised logistics to provide our products efficiently. In the future, ports will continue to be important transhipment points for our goods. Port processes will be driverless and autonomous with a multimodal connection of rail, road and inland waterway. The goods are loaded quickly and flexibly in the port by special cranes or autonomously driving vehicles. In addition, there are new modes of transport: the transport drone, which can quickly and environmentally friendly transport goods in the direct hinterland by using the airspace, and the Hyperloop, which transports goods through a tube system at up to 1,200 km/h in an energy-efficient manner. Alternative and sustainable fuels, e.g. hydrogen or (liquid) natural gas, play an important role for an emission-free port. The Lego® exhibit underlines the importance of the interplay between the different modes of transport (e.g. inland waterway), which will also be important in the future to enable smooth transports, and at the same time shows the changes compared to today.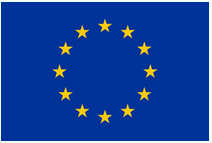 This project has received funding from the European Union's Horizon 2020 research and innovation programme under grant agreement No 861377